Expert solutions in semi-solid and liquid manufacturing
DPT is the go-to pharmaceutical manufacturer providing services for everything from pilot batches to clinical trial materials to full-scale commercial cGMP production.
By offering guidance backed by expertise in pharma development, technical transfers, and scale-up for semi-solid and liquid dosage forms, DPT is your partner for everything from aerosol manufacturing to worldwide distribution. We integrate contract pharmaceutical manufacturing solutions with drug development capabilities to streamline your pathway from the laboratory to the market.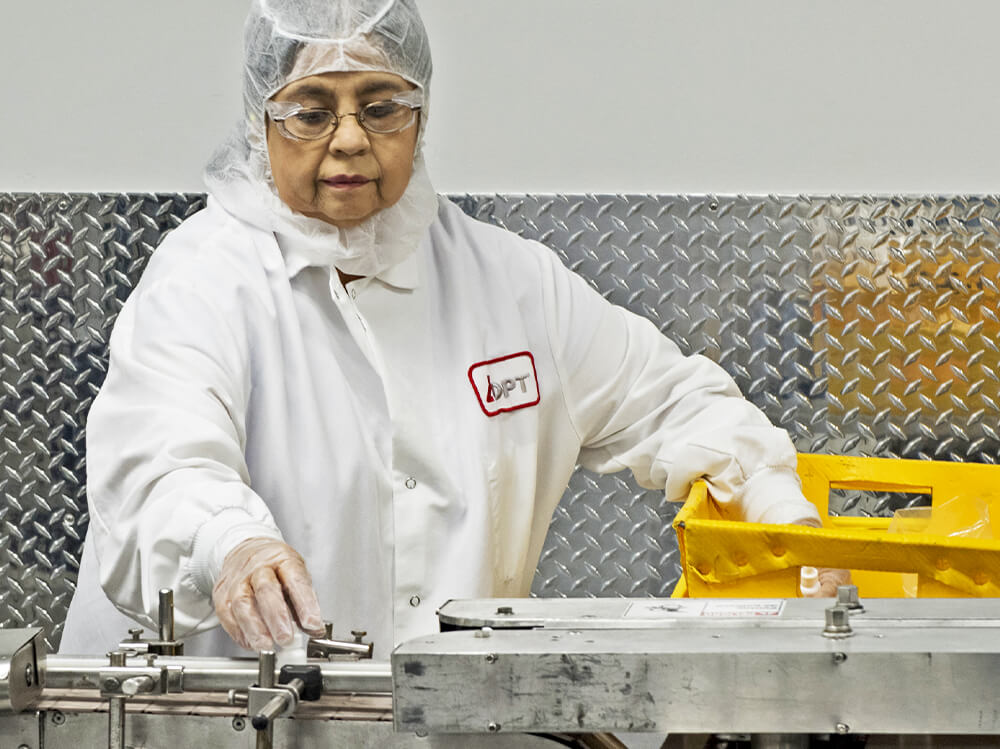 Contract Pharmaceutical Manufacturing Solutions
Dependability: Developed at DPT
One of our core customer support principles is living up to our commitments. We do everything within our power, every day, to make sure your quality, production, and delivery goals are being met. When you need a partner you can depend on, depend on DPT.