About Our Employees
We are an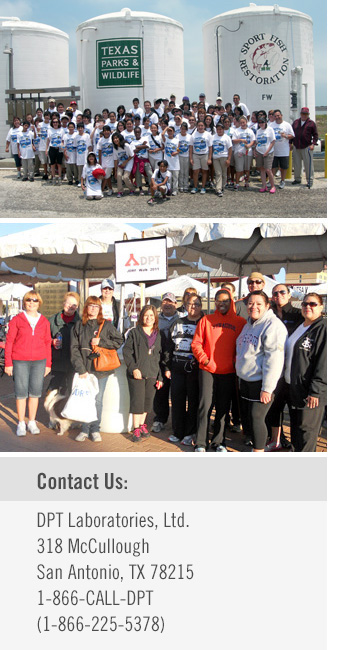 employee-oriented company that's grown from 160 employees to
approximately 1,200 today. Because we owe a large part of our success to our
employees, we hire only the best talent and treat them like partners within the
organization. If you're a career-focused individual with a passion for growth,
professional development and personal success, we invite you to consider the DPT family.
Equal Employment Opportunity
We are an equal opportunity employer and we make employment decisions on the
basis of merit and business needs. The Company does not unlawfully discriminate
on the basis of race, color, religion, citizenship, age, national origin, ancestry,
physical or mental disability, sexual orientation, veteran status, sex (which includes
sexual harassment, gender harassment and harassment based on, pregnancy,
childbirth, or related medical conditions) or any other basis protected by law.
Additionally, the Company prohibits harassment of any kind towards any individual
on any of the bases listed above. To comply with applicable laws which ensure equal
employment opportunities to qualified individuals with a disability, the Company will
make reasonable accommodation for the known physical or mental limitations of an
applicant or employee with a disability, who is otherwise qualified, unless undue
hardship for the Company would result.